The Lowcountry has plenty of museums showcasing everything from Civil War history to fine works of art. It even has a museum completely dedicated to fire history – the trucks, the firefighters and an educational component focused on fire safety.
The North Charleston Fire Museum is home to the largest collection of professionally restored American LaFrance fire apparatus in the country. The museum's more than 20 vehicles date back to the 1780s and highlight the changing design of fire trucks up through the 1969 900-series Dominion Pumper.
What's most surprising to visitors is the fact all the vehicles have been painstakingly restored and are still in excellent working condition, says Max Sterling, marketing and projects manager for the museum. "We do preventive maintenance on them annually," he says. "You could get in any one and drive it down the road and fight a fire with it.
"People come in and look at the details, and they can get up close and see the pride the fire department takes in the apparatus and trucks," he adds. "It's interesting to see their reactions."
The quality of the fire truck collection is just one of the museum's pleasant surprises. Sterling said visitors don't realize how extensive the entire museum is with several exhibits and a number of hands-on activities.
If you haven't been to the North Charleston Fire Museum, here are four more reasons you should put it on your summer to-do list:
1. The displays are interactive.
The hands-on nature of the museum truly adds to the visitor experience. Climb in the driver seat of the fire truck simulator to get a feel for what it's like to navigate a fire truck through busy city streets during an emergency.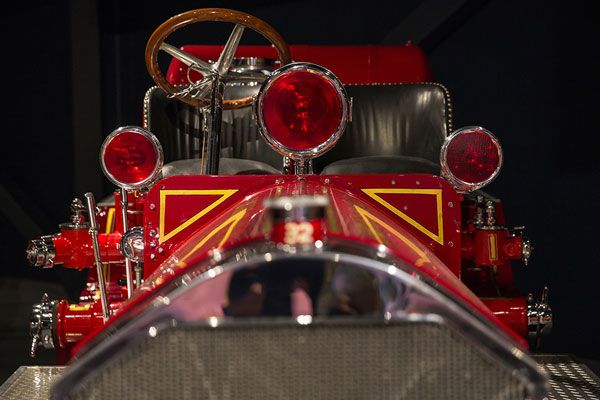 2. Kids gain appreciation for what firefighters do.
Visit the theater for "Are you an escape artist?" – a 3-D style show that ends with the audience getting sprayed with the firemen's hoses. Handle the firefighting gear and realize just how heavy a water hose can be.
3. It's fun for kids of all ages - parents too!
The museum has its own play area complete with fireman's pole and slide along with fireman's hats and a station where kids can design their own firefighter patches as stickers.
4. Museum admission is affordable.
Tickets cost just $6 per adult and children 12 and under are free with an accompanying adult.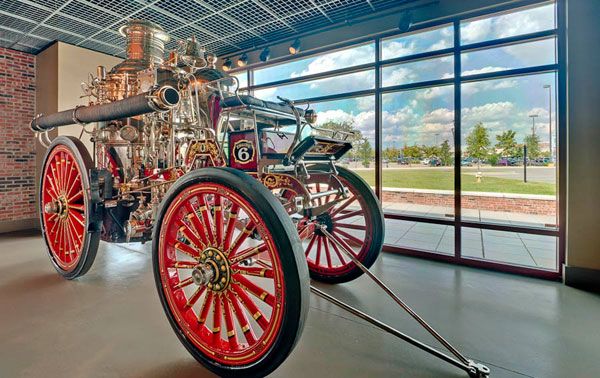 The museum is owned and operated by the City of North Charleston and Mayor Keith Summey wants this to be an amenity to all citizens, Sterling said. "We keep the admission low on purpose so the safety information and knowledge is available to everyone."

The North Charleston Museum participates in the Blue Star Museum program, offering free admission to active duty military and their families from Memorial Day to Labor Day.