Each day, jobs that rely on real people are transitioning to automated, technological solutions, and the educational system created 100 years ago is outdated. The jobs that simply required the "three R's" are being replaced by technology. Educational leaders are faced with the question: how do we really prepare our students for the next generation of jobs when we don't even know what those will be?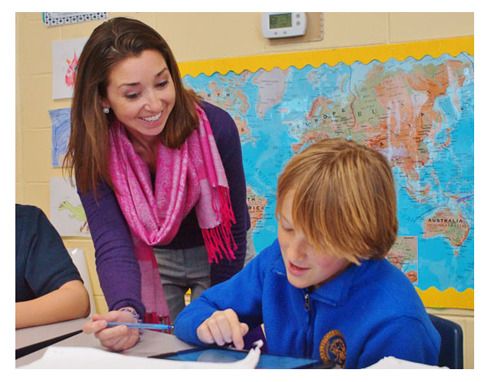 What is clear about the future is that students will need the "soft skills" to collaborate, problem solve, and find solutions to real-world problems. No longer will students need to memorize information that is at their finger-tips. Proponents of project-based learning, a method of instruction that helps students make a real-world connection between what they learn in school and how those lessons work in the real world, know that learning by doing is what will prepare students for the future. Studies comparing learning outcomes for students taught via project-based learning versus traditional instruction show that when implemented well, PBL increases long-term retention of content, helps students perform as well as or better than traditional learners in high-stakes tests, improves problem-solving and collaboration skills, and improves students' attitudes towards learning (Strobel & van Barneveld, 2009; Walker & Leary, 2009).
More top independent schools around the country are embracing this idea of learning by doing. But, at Charleston Collegiate School, an independent school on Johns Island, the curriculum is built exclusively around this model.
Charleston Collegiate has been integrating a student-centered model into their curriculum for some time, and that means that the teachers are the coaches in the classroom, not the ones delivering the information. Their approach to learning is by doing projects, and the depth of what they are learning and the connections to the real world are seen throughout all of their grades PS-12.
Dan Miller, middle school dean, was one of the faculty members who traveled to High Tech High, one high school in San Diego that has evolved into a network of K-12 schools that use the project-based learning model. Miller and other faculty have visited schools around the country to gain insights on how to improve project-based learning at Charleston Collegiate. They have brought some tools of how to enhance their current program even more.
A key finding, Miller said, is how project-based learning impacts what content students remember. Students have a deeper learning experience. So while they may not cover the same quantity of material, they retain 90 percent of what they do cover, he explained. Students in a traditional learning environment might only retain 10 to 12 percent of what they learned from one grade to the next.
That practical, real-world application is a key component of project-based learning. Ashley Mulkey, director of admission, shared how a second-grade class put project-based learning to work as the needed to raise money to buy items after adopting a family for Christmas. The students had to come up a budget to purchase the items on the two girls' Christmas wish list. They developed fundraising ideas, a supplies list and a marketing plan. Incorporating an English lesson, they wrote persuasive letters and proposals for their ideas. Then they canned items that they grew in the garden and sold them at the Johns Island Farmers Market. They raised $600 and headed off to the store to shop and pay for their purchases, but they also walked away with better problem-solving skills, cooperation skills, and business/finance skills that will prepare them for their futures.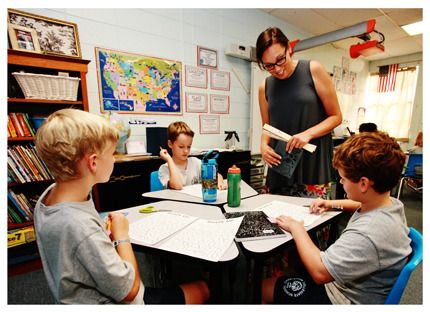 Upper school English teacher Liz Boyd has been leading her 10th-grade class through a months-long project can combines persuasive writing, history, literature, culture, perspective, and self-discovery. The students have been learning about social injustice through studying genocide and the Holocaust. The end results will be a book they each wrote about self-identity and, through photography and persuasive writing, a message about their individual roles in preventing social injustices and a "call to action" for the public about their roles as well. Again, the students learn more than the standard curriculum; they are creating, problem solving, and putting their ideas into action.
"The whole time we're trying to make connections to the real world, connections to themselves and how they can impact the world," Boyd said.
But the teachers aren't the only ones seeing results.
"Charleston Collegiate has lit a creative spark in both Jorie (fourth grade) and Kase (sixth grade)," said parent Jen Langston. "They absolutely love going to school each day and are learning loads of important information while having a blast doing so."